Good day,
I could easily write a blog on sake but there are so many other good sites on this luscious drink. And in truth, I could never describe sake the way some of them do.
But if I'm not going to write about sake on a platform that promotes -and sells – the wine, what then can I write about? How can I write, weekly, about something and still bring us home to the magnificence; the flavours; the textures of the rich culture of sake. And Japan.
Ah, sake and Japan. One is not the same without the other – like a couple forever entwined in love.
I thought long and hard about the theme for the blog: drew mind maps – lots of mind maps -, spoke to numerous people: many of whom had the notion that sake can only be drunk with sashimi, sushi, and tempura; picked up my guitar, played and sang for inspiration; watched ROM-COMS, English dramas, thrillers, action-movies; listened to all genres of music; read and read; drank and drank copious amounts of sake.
Nothing. Na-da.
And then one morning, after a night with Yoshinogawa Karakuchi, a gorgeous soul whispered delectably into my ear, "Tell them stories." "But they don't want to hear my stories", I replied. She smiled and poured me another glass of Kiss of Fire.
I awoke from my dream.
And I knew what I had to do.
Like Paul McCartney who awoke with the melody for 'Yesterday' stuck in his head, I turned to my pen and paper and wrote down exactly what I needed to do.
Tell stories. My adventures – ahem – with sake.
The beauty of Japanese art: sake, culture, paintings, poetry, literature lies in its simplicity. I call it The Bliss.
I hope that I can guide you into the splendour of The Bliss.
Kanpai!
Gene.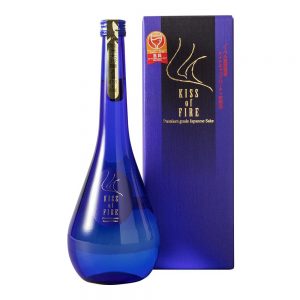 https://www.mfd.com.my/wp-content/uploads/2020/09/MFD_logo_11082020-removebg-preview-300x108.png
0
0
Eugene Kok
https://www.mfd.com.my/wp-content/uploads/2020/09/MFD_logo_11082020-removebg-preview-300x108.png
Eugene Kok
2020-11-23 07:32:11
2021-02-08 08:35:09
The Bliss